Quality and Environmental Initiatives
Initiative Examples
Pollution prevention training due to paint leakage.
Shibakawa annually conducts training for paint workers to deal with emergencies in the event of a leakage accident during work, in order to prevent water leakage due to paint leakage into the soil and inflow into the sewer.

Environmental friendly equipment
Shibakawa introduces and operates environmental friendly equipment and vehicles at its headquarters and manufacturing technology center.
■Introduction of heat exchange ventilation system
By adopting a heat exchange system for 24-hour ventilation, energy loss that occurs during ventilation is reduced.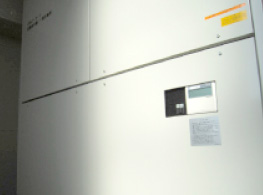 ■Rooftop greening
Plants are planted on the roof to improve heat insulation in winter and cooling in summer.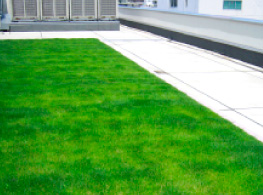 ■Introduction of hybrid cars
By using a hybrid car as a company car, fuel consumption is reduced and the amount of exhaust gas generated is also reduced.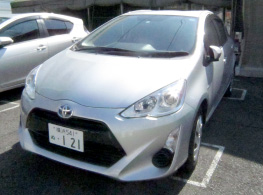 WWF Earth Hour
Shibakawa participates in Earth Hour sponsored by WWF (World Wildlife Fund). Earth Hour is an event that appeals our attitude toward environmental protection by turning off the lights for 60 minutes from 30:30 PM to 9:30 PM on March 30th around the world. In-house events include "Turn Off Unnecessary Lighting" and "Photo Contest" every year.

Green curtain project
During the summer season when severe heat hits every year, Shibakawa also introduced Cool Biz; and as a part of its activities, started a green curtain project to reduce power consumption and increase coolness.