3 Powers of Shibakawa
Technology, Production, Supply
In the revolution of digitalizing the whole camera industry, on the switching direction from the long analog era, we were able to achieve our present position through pursuing the highest technology in electrical, mechanical, and optical fields.
With the fusion of these 3 concrete elements, we could reach uniqueness not found in other companies, which we are glad to be proud of.
Of course, in addition to the technological capabilities, the current Shibakawa-Works position, would have never been possible, to withstand the production capacity and fluctuations; without the flexible and stable supply chain, which is capable to finalize our products to the recognized industrial shape.
In the flashlight surrounding world, lighting development and expansion of user experience have Infinite possibilities. Hence, we will go on in continuing the refining of our 3 powers, "Technology", "Production" and "Supply"; aiming to be the world's best company in the field of manufacturing and controlling the artificial light technology.
Shibakawa has been insisting on its position while being exposed to severe competition in the industry.
The reason is that we have always pursued high technology in the three fields of optics, electricity, and machinery.
Mechanical technology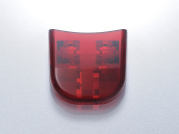 From component design to mold production and measurement Shibakawa's technical capabilities in mechanics have an excellent reputation.
Especially in the precision equipment exterior parts that require high precision. For example, it is possible to respond to integrated production that focuses on quality from parts to assembly by clearing issues with our high technology, such as satisfying the appearance quality and adjustment that pursues high and unique optical performance.
Electrical technology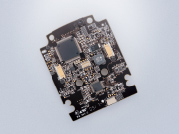 Our products cover a series of electronics-related processes, beginning from in-house circuit design to electronic component procurement, ending with mounting and evaluation.
There is a difficulty with flashlight boards where analog and digital are mixed on the same one board. The main reason is that, the parts required for flashlight emission are high-pressure analog. On the other hand, the parts to control are digital. In order to prevent noise generated by analog parts from interfering with digital parts, as a specialist manufacturer of flashlights and board design technology; we have embedded them in a precision of 0.1mm unit to take charge of electronics for products that are becoming more compact day by day.
Optical technology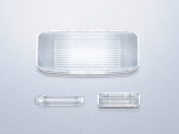 By combining high-precision molding technology with vapor deposition technology, we could achieve an optical design technology that controls light smoothly, which in turn become one of the unique strengths of Shibakawa.
Through the ability of gathering, spreading, and making the light in a uniform way, we could achieve the free control and manipulation of light. Camera flashlights that combine reflectors and Fresnel lenses and in the same time can make full use of these optical technologies are the optical technologies that have been raised our strength since the foundation of Shibakawa. We could combine also the advanced optical design technology, with the molding technology, and the vapor deposition technology. These contains diverse technologies such as illumination optical system that combines aspherical surface with reflection and refraction, illumination lens for surveillance camera. That in turn, supports for example infrared rays, macro lens for smartphones, as well as LED for plant growth, with high compatiblity with various optical systems.
Mechanical + electrical technology fusion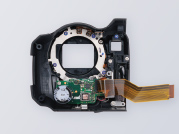 Mechanical + electrical technology fusion Analog parts are larger than other electronic parts, and it is indispensable to integrate both mechanical and electrical technologies to efficiently fit in the available limited space. For example, it is difficult to down size a board with a mixture of analog and digital parts due to the effects of noise. Hence, we will try to secure as much space as possible by increasing the processing accuracy of the exterior parts while clearing the issues by devising the board design. As a result, the entire product is downsized.
Mechanical + electrical + optical technology fusion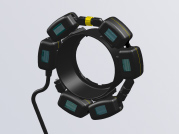 The know-how cultivated over many years in vacuum deposition technology has been applied to highly heat-resistant LED reflectors, that results in reducing mechanical loss to the limit-end and increasing the amount of light electrically. Furthermore, the fusion of optical design based on experience and high-precision optical molding has enabled uniform and sufficient light supply even on a small light emitting surface.
Shibakawa's technology crystals represented by flash units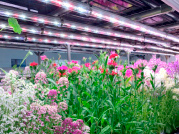 We have collected the best of mechanical, electrical, and optical technologies that Shibakawa has cultivated over the years as a specialized manufacturer of flashlights. In addition, we pursue the ideal of "contributing to society more with lighting" and are supported by a wide range of users. A new category of lighting has been developed and manufactured.
Shibakawa's technology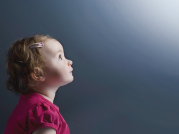 Until now, Shibakawa's technology has built its own uniqueness by combining the three technologies of machinery, electricity, and optics. We will continue to refine these three technologies and aim to make artificial light as close as possible to natural light. Light close to nature has a huge advantage in that it does not pollute the global environment. Shibakawa wants to focus on eco-friendly areas and pursue more environmentally friendly light and light that gently illuminates the smiles of the children who will lead the next generation.