Feb 10, 2020

Blooming pistil flower
Hello my friends!!
I am so happy to be here again; to deliver you part of my research and challenging news.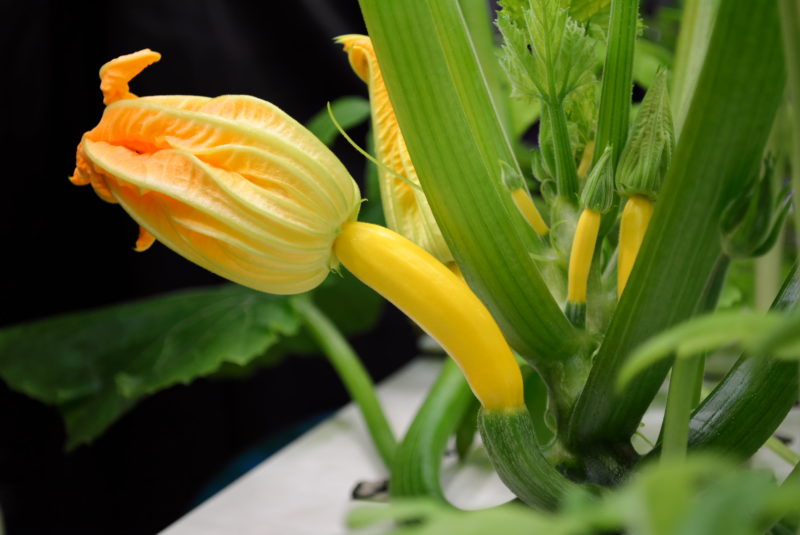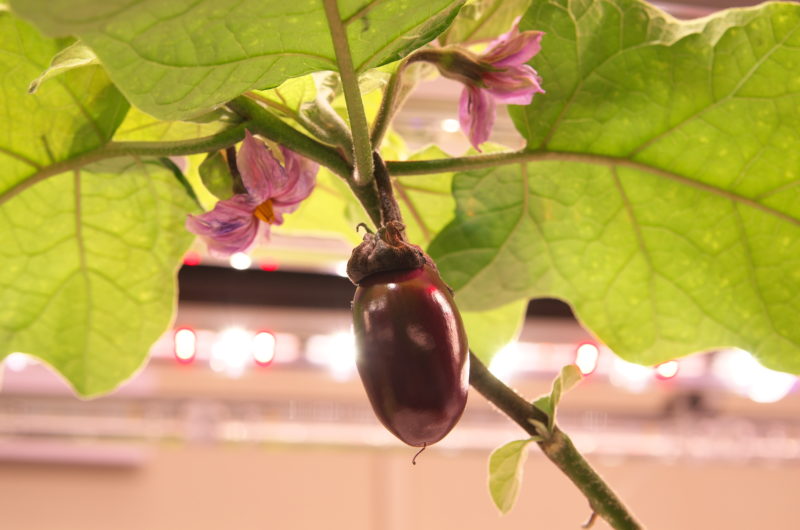 Oh yes … you can guess from the new images that today dairy is about Zucchini and Eggplant.
But guess why I did choose Zucchini and Eggplant?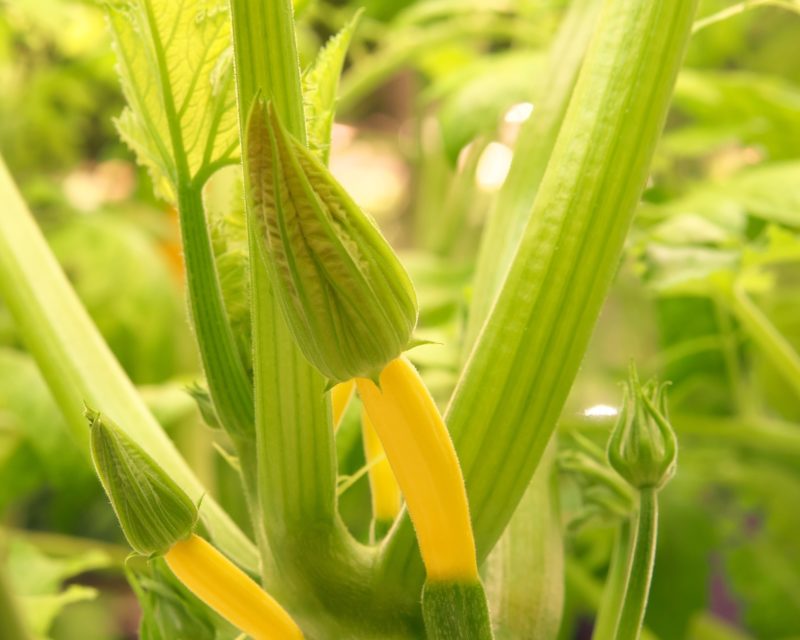 This photo has been taken just 40 days after the germination.
You can see how Shibakawa high-tech LED make plants grows fast, strong, and tasty as we will see.
Although you may know this, but let us together sharp our knowledge about these plants!
For Zucchini, it is a thin-skinned summer squash, of Mesoamerican origin,
which is usually harvested when still immature at about 15 to 25 cm.
(please read  Wikipedia for more details).
By the way… Do you like it? For me yes, I like it and I was growing it in Libya.
Before I come to Japan to study in Niigata and Nihon universities, but I could only grow it in summer.
I love its soup as it made by hands of my Mother, especially in the month of Ramadan.
So, now I wanted to challenge the ability of Shibakawa LED to grow Zucchini in this cold winter!!
The result was the image in front of you. It is so beautiful, isn't it?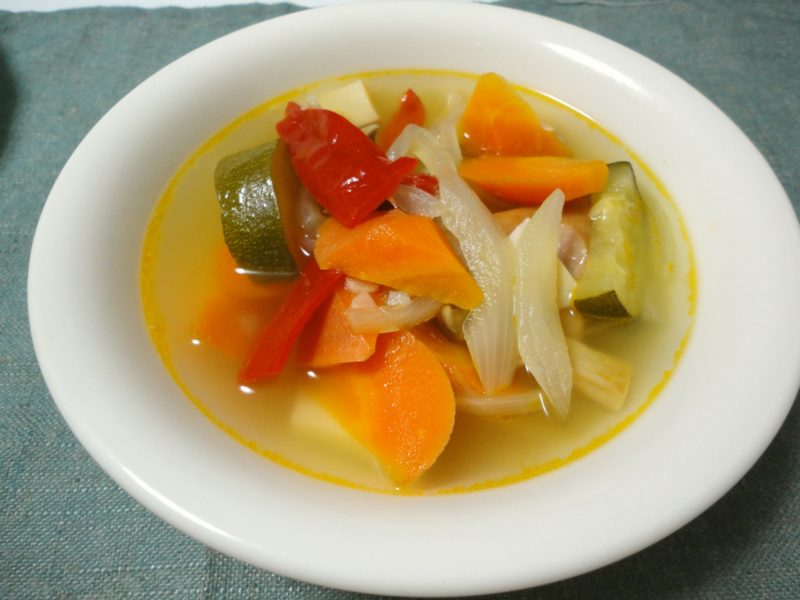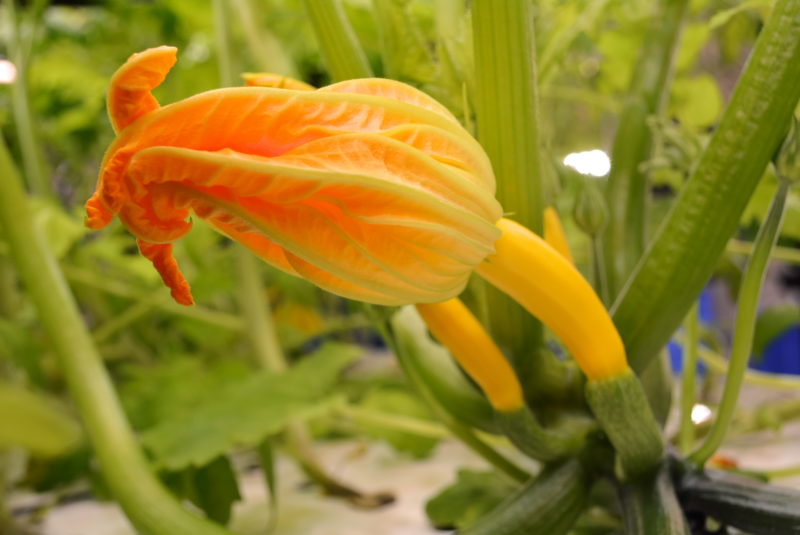 43 days after germination, the Zucchini growing speed is accelerated and the flower is going to bloom.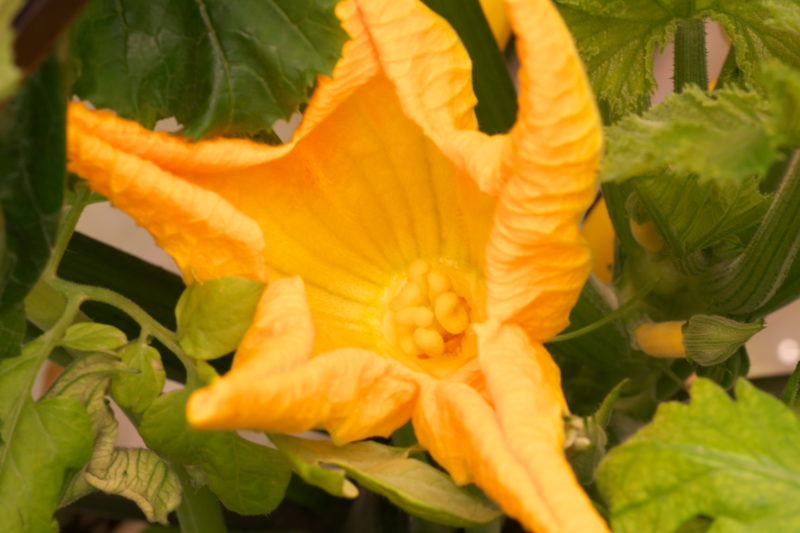 Pistil is the female or seed-bearing flower.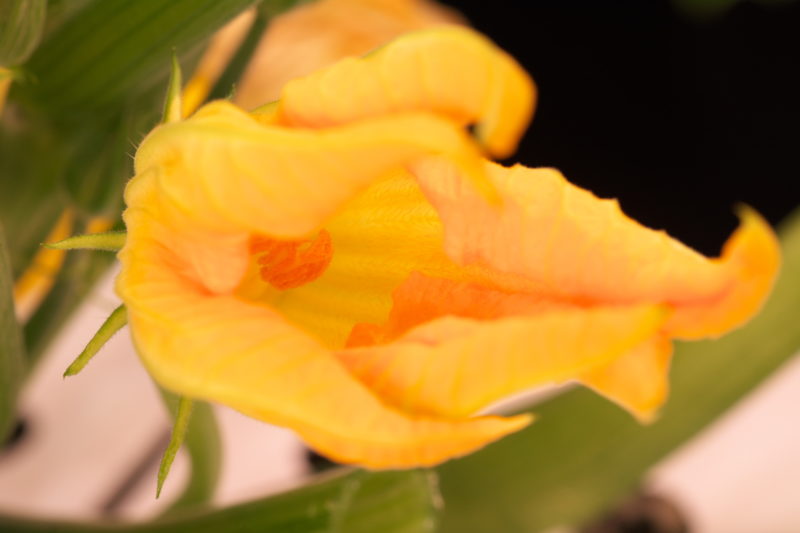 Similarly, stamen is the male or pollen-bearing flower.
From the image; you can recognize easily that there are 2 types of flowers.
One holds Zucchini and the another not.
The holder flower is the female or the seed-holding pistil which is composed of the ovary,
the stigma, and the style.
The other one is the male or pollen-loaded stamen.
In fact, most plants sprout bisexual flowers (which have both male and female parts)
like Tomatoes and Eggplants; but plants like Zucchini grow separate male and female flowers.
So interesting, ya…and looks delicious too!!
Of course, welcome to Shibakawa, if you visit us, I will present them as a gift to you (smile)
Can you eat Zucchini blossoms?
Many people say that they are not only edible but incredibly delicious.
I did not try them yet, but I would like to have a try!!
Now, let us move to the purple vegetable.
Actually, most of the diverse European and worldwide names
for the Eggplant derive from the Arabic word Badinjan.
"A book on Agriculture" written by Ibn Al-Awwam;
who lived in Al-Andalus (Iberian Peninsula) in the 12th century,
was the first book prescribed Eggplants in the history.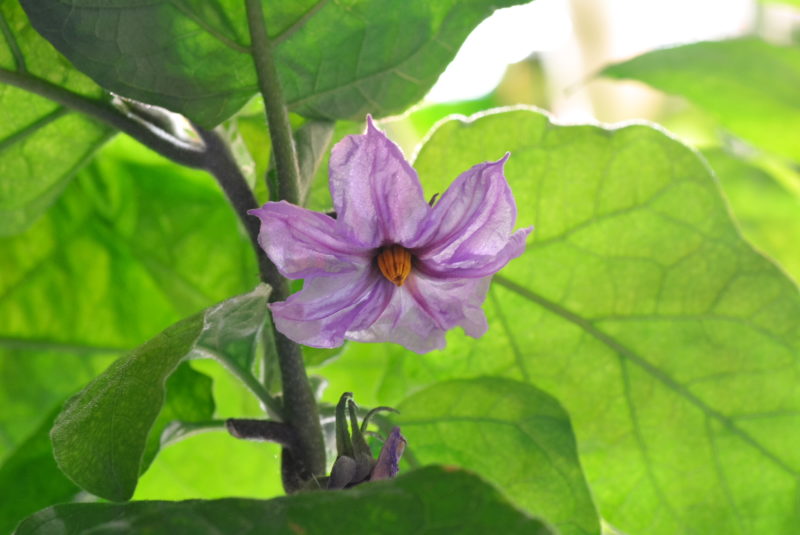 Eggplant blossom Looks happy, doesn't it?
It is similar to tomato, that its skin and seeds can be eaten; but like potato,
which usually eaten cooked specially with its capability of absorbing oils and flavors into the its flesh.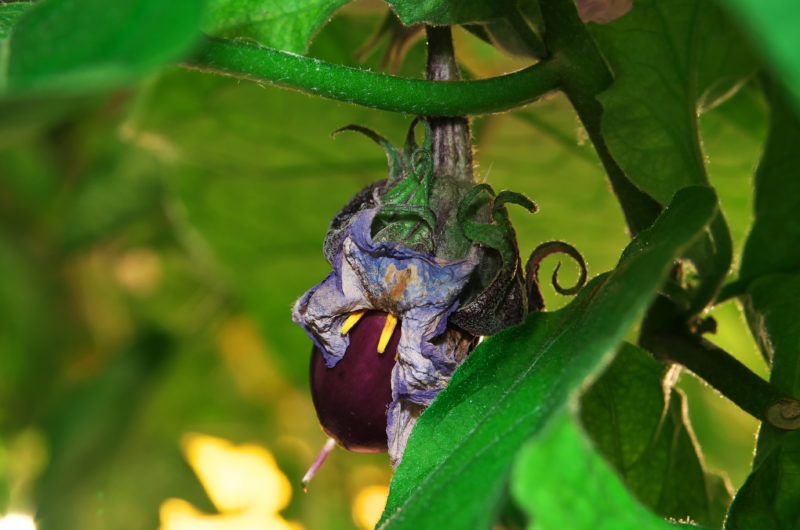 Do you like it? If you do; Yes, I like it too.
Both Zucchini and Eggplant can be used in various recipes.
Please try to cook some of them, and enjoy eating their delicious dishes!