Mar 23, 2020

Shibakawa Inter-Lighting technology application on hydroponic tomatoes.
I am very happy to back to you again our dear reader. Especially,
after being quarantined for 14 days in Kazakhstan in relation of Wuhan's Corona Virus.
I would really like to thank my team members for the great online support.
Also my appreciation goes to Salikhov family of Pavlodar city and my best friends
in the capital Nur-Sultan for their daily help and very strong support.
I love them so much. May Allah protect you and all of us too.
In this article, I would like to convey to you my latest research activities including some
Shibakawa Inter-Lighting technology applications on Tomatoes.
At the end of last December I grew new and different types of tomatoes.
The first and second images show the difference of shape and size of flowers.
Actually, this difference is proportional to both the tomato's type and size.
The first image flowers are of a large tomato type,
while the second with smaller flowers is for the mini-tomato.
It is really interesting, don't you think so?!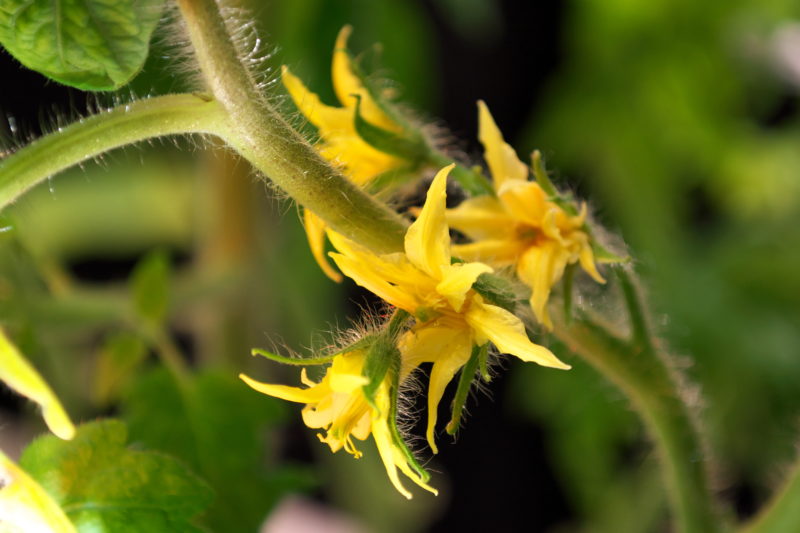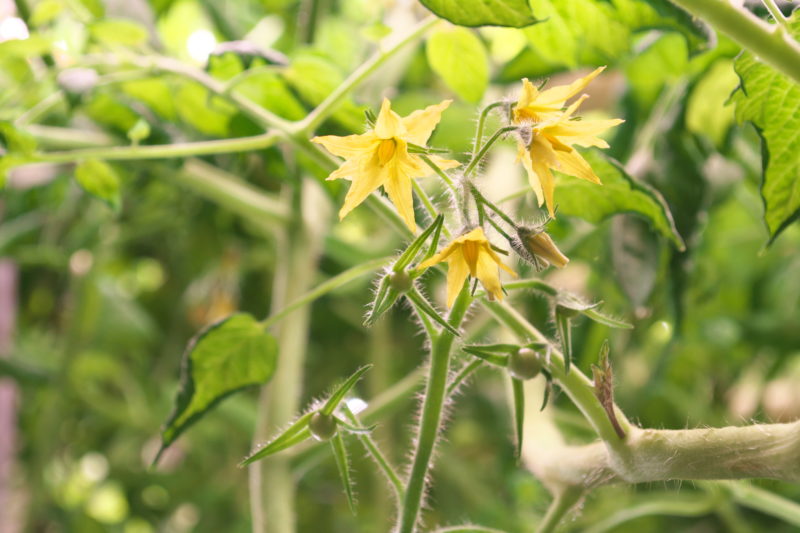 Color in tomato is the most significant external characteristic to assess ripeness and postharvest life,
and is a foremost factor in the consumer's purchase decision.
Particularly,using Shibakawa Inter-Lighting Technology as you can see in 3rd image,
you can feel clearly how beautiful is the gradual change of color between dark green
and diverse stages of orange. It is so attractive, isn't it?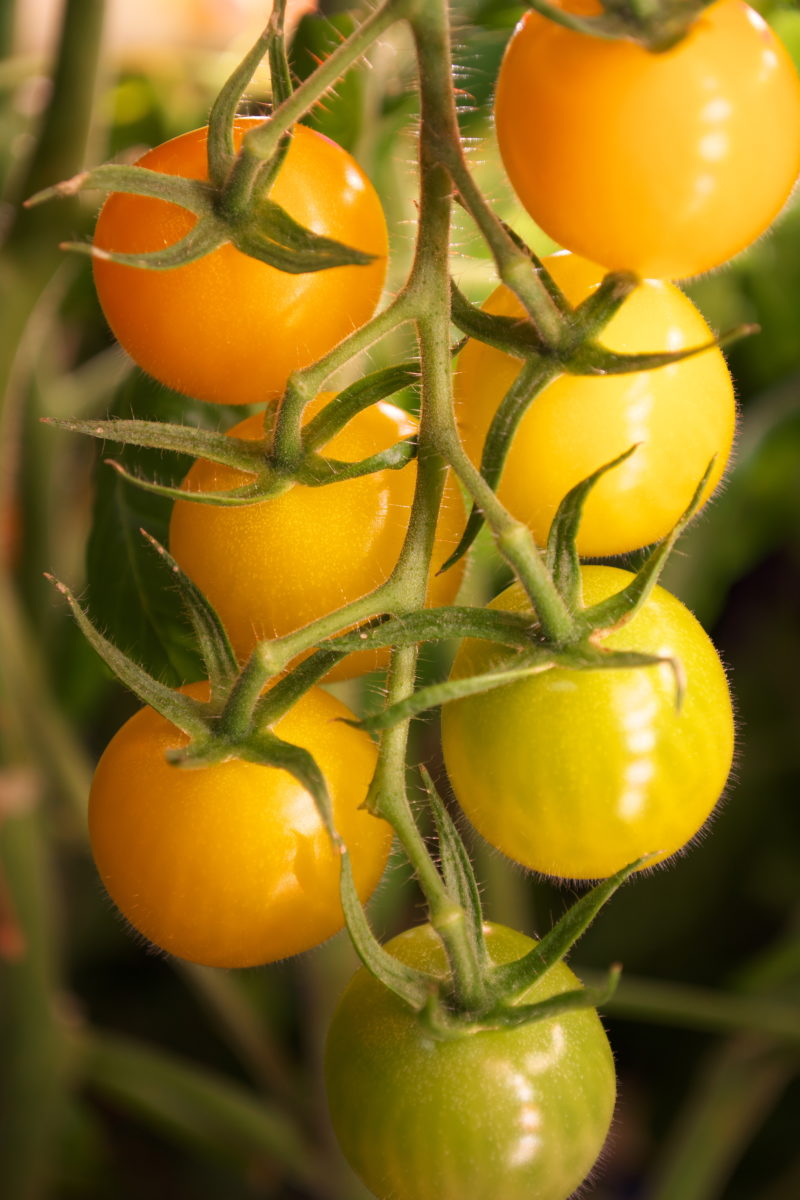 After just a few days the same tomato cluster grows and the mature tomato started to have a clear crack
in the upper part of it as illustrated in the following image.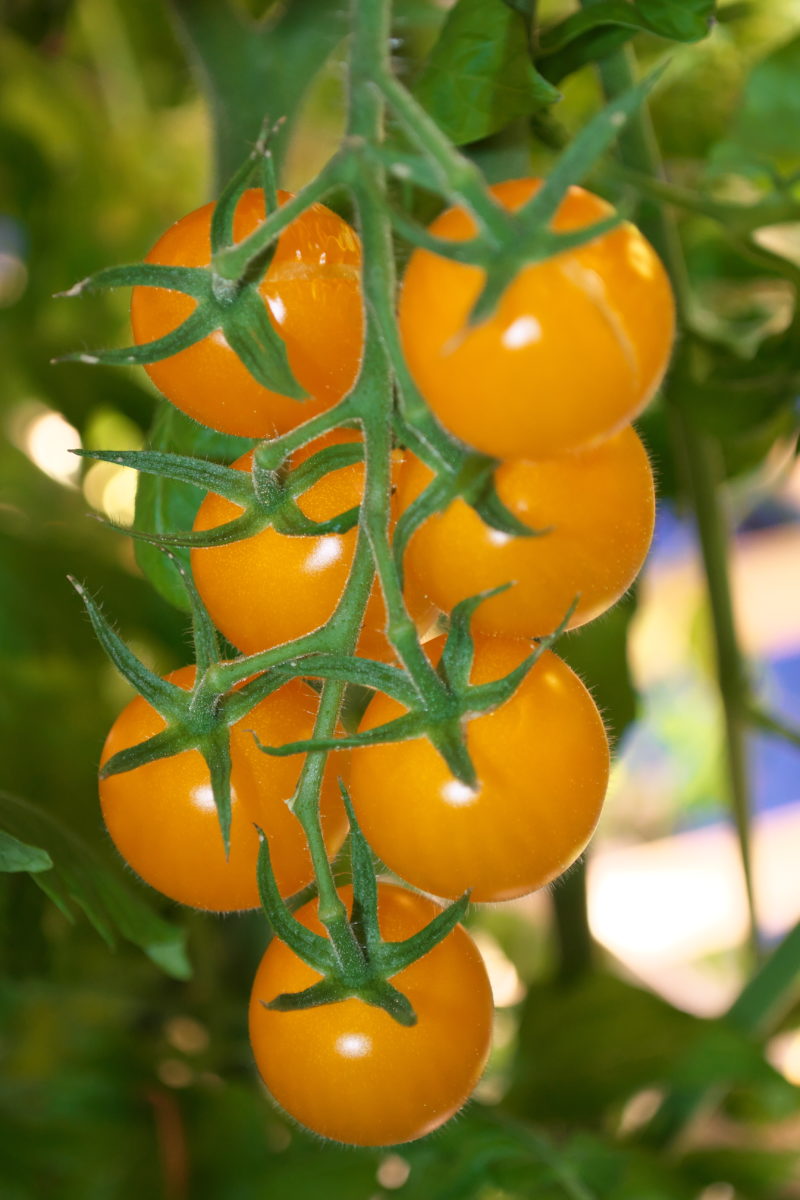 Cracking of tomatoes and other fruits might be a real problem for large production sales.
But in fact the crack happens when the fruit skin become thinner approaching maturing stage.
Some other reasons include the sudden changes in the pressure inside the fruit cells
by excessive water uptake and the excessive fruit size caused by application of plant growth regulators.
From my personal experience,
I love the taste of the cracked tomatoes and fruits because of the over maturing state
with a high saturation of fruit sugar.
Some examples of this state are the Japanese cracked San-Fuji type apples,
as well as the figs and pomegranates which we are growing in my family farm in Libya.
At least, you can try the taste difference of these cracked apples yourself,
I am sure you will love the deep sweet taste of it.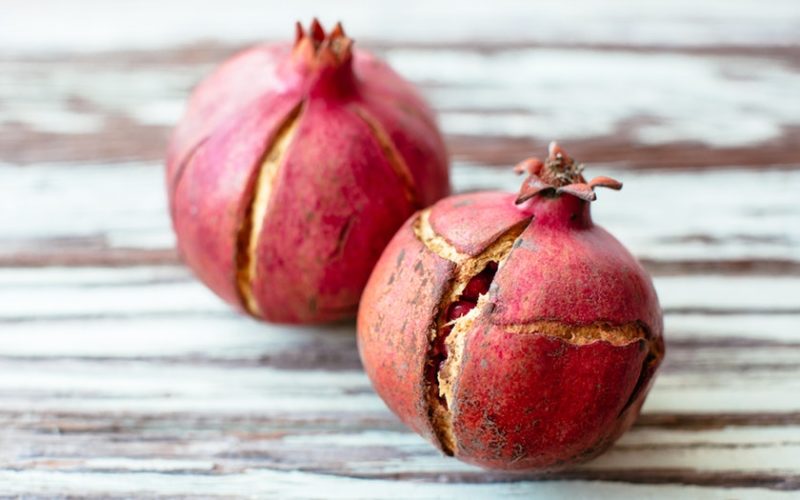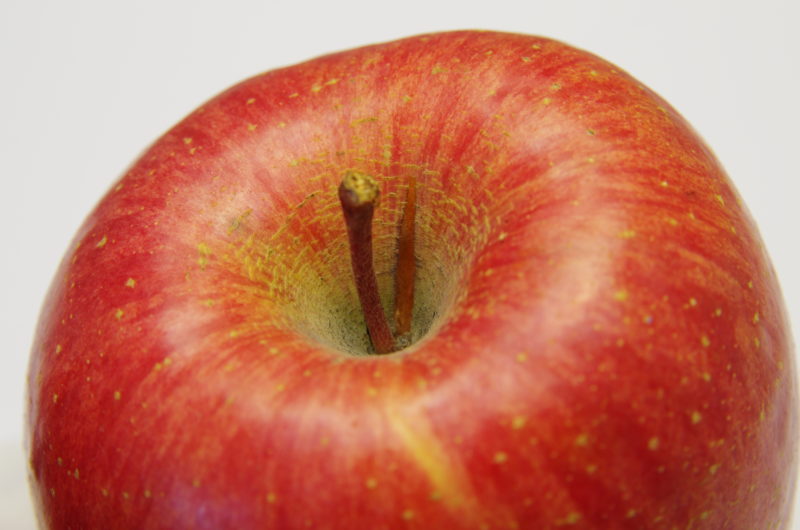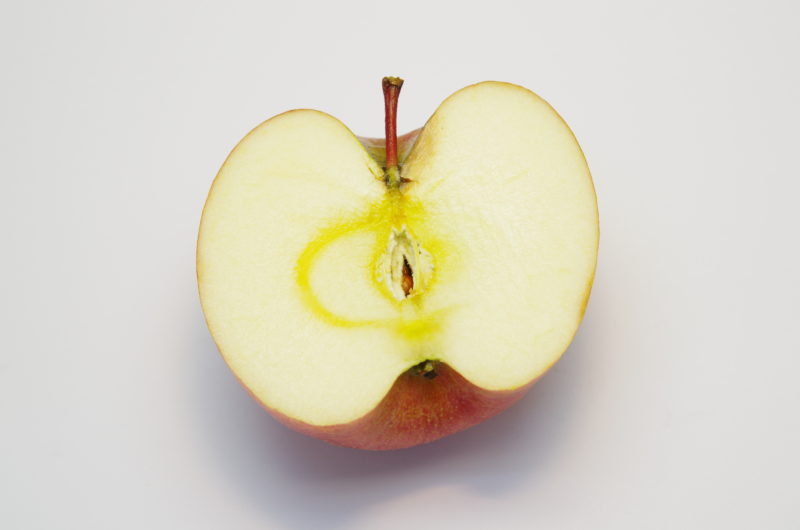 In the last image of this article, I would like introduce the hot pepper grown with Shibakawa LED.
I tried eating it myself, but it was unexpectedly and extremely hot.
Immediately I needed to drink water.
However, since there was no drinking water nearby,
the mini tomatoes grown next to me was the only solution.
I had no choice only to swallow full mouth of it to neutralize that spiciness.
It was a very spicy memorable for me.
So let's be careful about peppers.